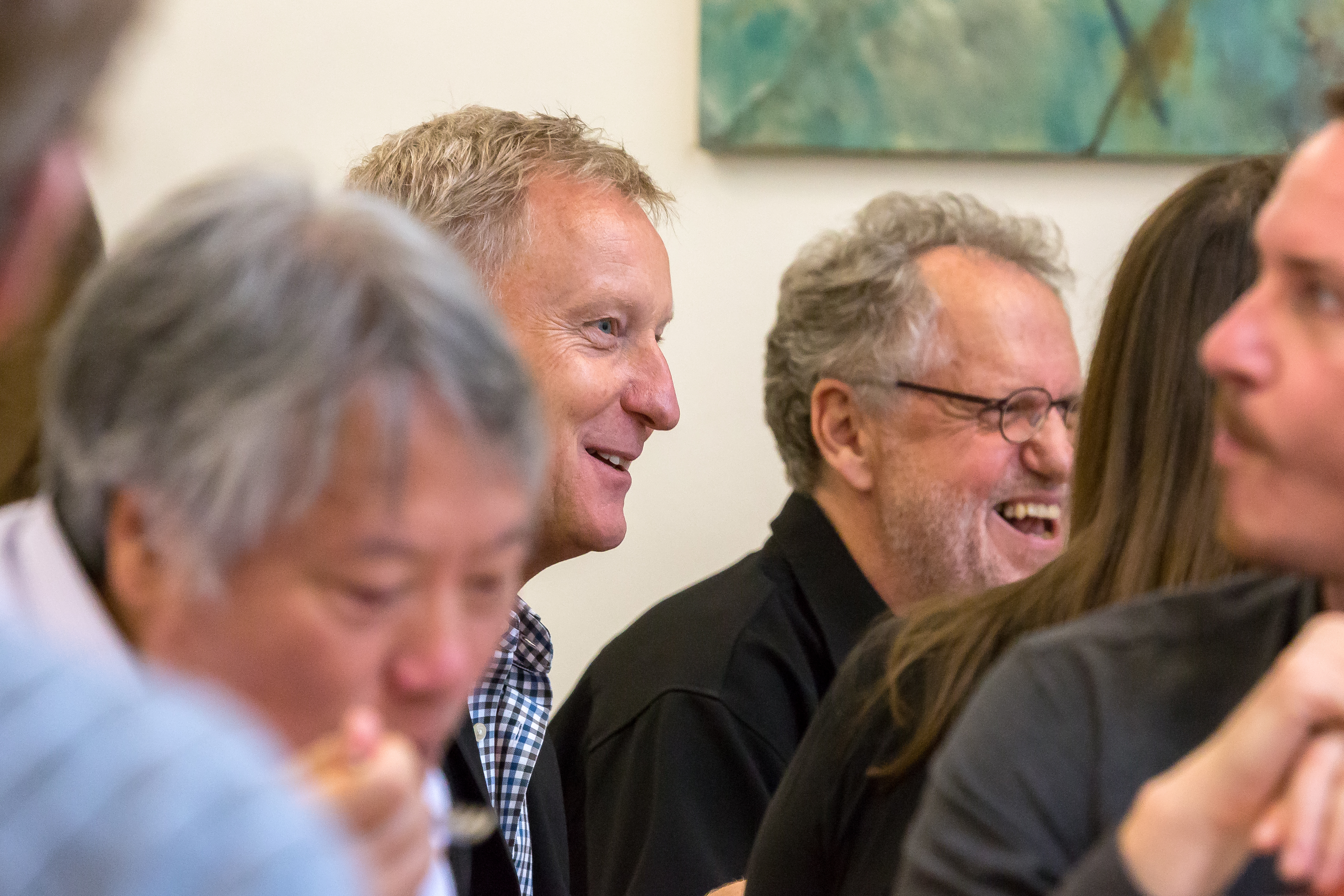 On Intellectual Exchange
"NIAS aims to be a place of intellectual exchange. But what exactly is this intellectual exchange? What are the most fruitful contacts between researchers; how proximate should scholars be in order to help each other develop their ideas? As a witness of different cohorts passing through NIAS, I can conclude that there are few  'golden standards.'
Except for this: one should be able to acknowledge the idiosyncrasies of one's own discipline, the limits of one's knowledge and an eagerness to learn from other traditions, approaches, and epistemologies. Not to necessarily agree but to be able to put one's own discipline and research interests into perspective: to relativize them – not to become relativistic, but to deviate from established pathways, and to be ready to ask new questions."
Jan Willem Duyvendak, Rector of NIAS
What NIAS offers
General information about what NIAS has to offer, and what a fellowship entails.
Advantages of the Netherlands
Internationally oriented country where almost everyone understands and speaks English
Excellent scientific infrastructure – all universities listed in the 200 best universities of the world
Many long-established universities with a solid tradition in the humanities and social sciences
Many unique collections and archives across the Netherlands
Public transport system is extensive and easy to use
Fast internet everywhere and excellent mobile phone coverage
Advantages of Amsterdam
A dynamic scientific environment and home to two universities: the University of Amsterdam and VU University Amsterdam
Houses unique archives and libraries, such as the "Special Collections" of the University of Amsterdam, the war archives of NIOD, Institute for War, Holocaust and Genocide Studies, and library of the International Institute for Social History (IISH)
Two of the humanities institutes of the Royal Netherlands Academy of Arts and Sciences (KNAW) as well as the Academy itself, are located just across the street
All other Dutch universities, research institutes, laboratories, special collections and archives can be reached easily by public transport within hour a few hours
A rich cultural life with famous museums, music venues and Art Galleries
Diverse in terms of background, religion and orientation
Work at NIAS
A fellowship at NIAS offers you an environment conducive to bring academic work to fruition.
NIAS is located in a 17th-century historical building in the heart of the old city centre of Amsterdam
An office of your own
Computer, international telephone connection, fast internet cable connection, Wi-Fi, Skype sets
Library service that delivers books (almost) to your door steps
Access to personal office 8.00 – 20.00 weekdays; 10.00 – 17.00 at the weekend
Free coffee, tea and chilled water
Hot lunch served 12.30 weekdays with good company and lively discussions
International year group: 50% from abroad and 50% from the Netherlands
English as working language at the institute
Weekly academic seminars and regular social activities
Possibility to organise short academic workshops
"Freedom, creativity, and the sense that time is no longer the enemy but my friend"
Accommodation
The NIAS community is made up of fellows from the Netherlands, and abroad. Fellows from abroad are automatically eligible for accommodation. Fellows from the Netherlands who live more than an hour and a half by public transport from Amsterdam Central can apply for accommodation. Fellows from the Netherlands who live less than a 1.5-hours' journey by public transport to Amsterdam Central, commute to NIAS.
Twelve furnished single occupancy studio apartments in the heart of Amsterdam
Studios of about 80 m2  with a private bathroom and fully equipped kitchenette
Each studio with unique décor in tastefully restored 17th-century building
Large fully-equipped communal kitchen, lounge, dining room (and grand piano)
Two minutes' walk to NIAS
Six furnished two-bedroom modern apartments (for fellows with families)
In a popular residential area of Amsterdam 20 minutes by tram to NIAS
Modern light apartments, sitting room, two bedrooms, bathroom and fully equipped kitchen
Nearby train, tram and bus links to centre and Schiphol; supermarkets, restaurants, outdoor market, schools, nursery, general practitioner and more
Grants
Researchers who work at Dutch universities or institutes can apply for a replacement subsidy to cover the proportional costs of replacing the teaching duties stated in their university employment contract.
Researchers who work and live abroad and stand to lose income because of the fellowship can apply for a junior or senior stipend.
If you are interested in applying for a NIAS fellowship, please read this information about financial and practical matters carefully.
More information about how and when to apply