Ecologist Hal Caswell has been awarded the Distinguished Lorentz Fellowship 2019/20 for his research on mathematical models of population dynamics. "The models we currently use only take very basic aspects of health into account. But in order to cope with challenges such as aging and climate change, we need more sophisticated models."
Caswell is professor of Mathematical Demography and Ecology at the University of Amsterdam. The fellowship set up by the Netherlands Institute for Advanced Study (NIAS-KNAW) and the Lorentz Center Leiden will allow Caswell to develop better models to study population dynamics. "In order to understand and predict, for example, how a population of people in the Netherlands develops, one does not only want to know what the average life expectancy is, but also how healthy people are, what diseases they suffer from and whether they age healthy. New population models will contribute to these goals."
Professor Caswell's research is not just relevant for human populations but can also be applied to the study of animals and plants and even cells. His models can be used to analyse the influence of disease on endangered species, or the influence of climate change on diseases that threaten livestock. In this way his work can make a valuable contribution within a range of disciplines from demography and ecology to medical science.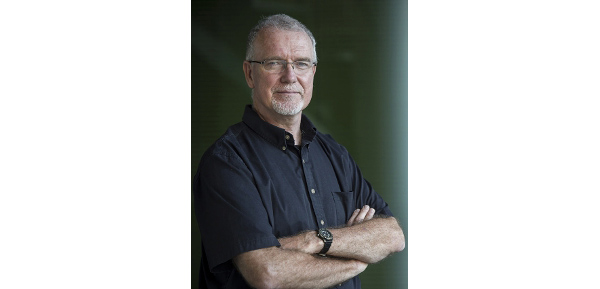 Hal Caswell
"Professor Caswell is the embodiment of interdisciplinarity," says Jan Willem Duyvendak, director of NIAS. Caswell is the recipient of two prestigious ERC Advanced Grants and is the only researcher in the Netherlands who has received this grant for research projects in both the social sciences and natural sciences.
Hal Caswell is Professor of Mathematical Demography and Ecology at the University of Amsterdam since 2013. He also holds research positions at the Woods Hole Oceanographic Institution (US), the Southern Denmark University and the Max Planck Institute for Demographic Research (Germany). Caswell is fellow of the American Academy of Arts and Sciences and recipient of numerous awards for his research, for example for his research which led to the listing of the polar bear as an endangered species.
Distinguished Lorentz Fellowship
The Distinguished Lorentz Fellowship (DLF) is awarded annually to a leading scientist working on research that brings together perspectives from the Humanities, Social Sciences, Natural Sciences, and Technological Sciences. It was set up by the Netherlands Institute for Advanced Study (NIAS-KNAW) and the Lorentz Center Leiden. The prize consists of a fellowship at the NIAS, an international workshop at the Lorentz Center and €10 000. The Fellowship is part of the NIAS-Lorentz Program, promoting cutting-edge interdisciplinary research. Previous DLF's include musicologist Henkjan Honing and archaeologist Corinne Hofman. On 24 September 2019, the prize will be awarded by Louise Gunning, chairperson of the NIAS-Lorentz Advisory Council.