On 9 October 2017, members of the NIAS community held an expert meeting on shifting scientific paradigms. "Maybe we are facing something like the midlife crisis of science." NIAS intern Sofía Murell reports.
Amsterdam, Oct. 9th, 2017 – It was supposed to be tea-break time, but the distinguished scholars continued with their thorough discussion. Twenty minutes later, NIAS could speak with some of the attendees about the expert meeting organised by Sarah Durston, Professor of Development Disorders of the Brain from the University Medical Centre (UMC) Utrecht and former NIAS fellow (2016/17). This event preceded the public symposium 'Dawn of a New Age in Science' later that evening, initiated by Sarah Durston and Hilde Geurts (NIAS fellow 2016/17), which would address how we think about science and its paradigms. According to Durston, the idea behind the expert meeting was to sit with a group of diverse and valued scientists in order to discuss science and the way we think about it, whether the modes and methods we use are still sufficient or whether we need new ones.
Connections
The importance of discussing the latter with an interdisciplinary group was remarked as one of the key elements of the meeting. As Eveline Crone, Professor of Neurocognitive Developmental Psychology, Leiden University, explained: 'When I heard about the list of people [in the event], I thought that it would be impossible to find a theme that would connect all. But what I found interesting so far is that people worry about the same things, the same questions, and there was already a connection despite the fact that we come from all these different fields, from physics to life science, to philosophy and psychology'.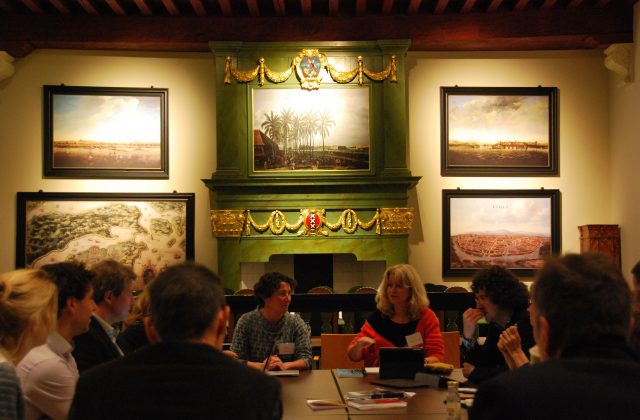 Reinvent ourselves
No less than five quarters of an hour were dedicated to the introductory session. Each person had to introduce another expert and so on. This particular alternative introduction style allowed the scholars to familiarize themselves with the fields of others. Peter Paul Verbeek, Professor of Philosophy of Technology, University of Twente, and member of NIAS's Scientific Committee, revealed that one of the nicest insights (so far) was the framework of physicists as described by Erik Verlinde, Professor of Theoretical Physics, University of Amsterdam. Verbeek explained that 'physicists are really good at the smallest level and the larger level –  the atoms and the cosmos – but the middle ground, the world in which we live in, is way too complicated to understand, and maybe that is also a good sign, as we now start to enter that sphere.' He then added, 'Maybe we are facing something like the midlife crisis of science, in the sense that you feel like: is this all? We started to do the "reductionist trick", as it were, and it works. You can explain the world quite nicely if you reduce it to smaller elements, but now we have arrived at a place where you think there is also stuff we cannot deal with – with this instrument –  and maybe we need to reinvent ourselves.'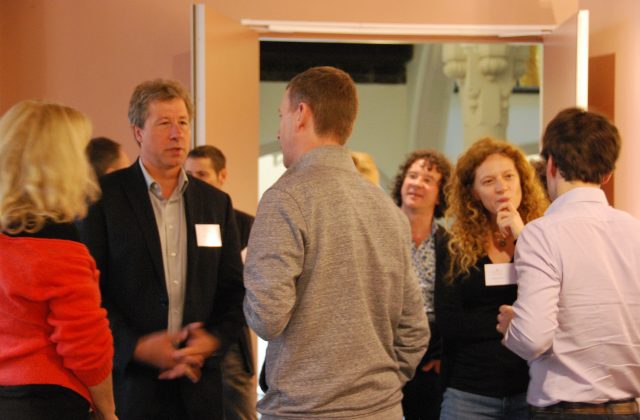 Challenging scientific paradigms
The event coincided with the release of Ton Baggerman and Sarah Durston's new book called "The Universe, Life and Everything… Dialogues on our Changing Understanding of Reality." This book examines how our current scientific paradigms are being challenged by new developments in physics, including quantum mechanics, which still fail to explain various complex phenomena such as consciousness. The book also includes the opinions of diverse scholars with different backgrounds who contribute to the discussion on how our understanding of today's world connects and incorporates such phenomena.