December is a period of reflection and recollection. It is also, traditionally, the month of best-of-lists. Here, we share some of the mind-enrichening things that this year's fellows came across in 2022.
Two Personal and Complex Histories of South Asia
By Lotte Hoek, individual fellow 2022/23. Senior Lecturer in Social Anthropology at the University of Edinburgh.
If you are seeking immersive, mercurial, reads for the winter break, I cannot recommend strongly enough the 2022 International Booker prize and the 2022 Man Booker prize winners: Tomb of Sand by Geetanjali Shree (trans. Daisy Rockwell) and The Seven Moons of Maali Almeida by Shehan Karunatilaka. These two very different novels from South Asia are both resonant narratives told by evocative and original narrators who will take you deep into the personal and complex histories of the region. Loose yourself in the experiences of Sri Lanka's civil war as told by our lovable trickster narrator in the fast-paced noir narrative of The Seven Moons of Maali Almeida, or in the revelations of a deeply layered family history mapped onto India's 20th century told magically and heartbreakingly by an eighty-year-old who had seen it all in Tomb of Sand. I found both hard to put down and eye-opening in the ways in which they bring violent and suppressed histories to life through the intimate lives of two unforgettable protagonists. Their incandescent styles equally make these two novels my best-of-2022 reading experiences.
Stories of Shipwreck
By Elsje van Kessel, individual fellow 2022/23. Senior Lecturer in Art History at the University of St Andrews.
This year I enjoyed Triangle of Sadness by director Ruben Östlund (premiering in the Netherlands  on 15 December). The film, which has won various big prizes, is a darkly humorous satire that follows its two central characters, supermodels Carl and Yaya, as they are invited on a luxury cruise. If you are into jokes about the ultra rich, and don't mind a grotesque display of seasickness (bodily excretions fly across the screen), you will enjoy this film. But there is more below the surface. Stories of shipwreck are pervasive in the Western imagination – from the Odyssey and Robinson Crusoe in literature to The Raft of the Medusa in painting – and Triangle of Sadness gives us an entirely topical take on several tropes of the genre: as the waves swell and the film reaches its climax, wealth loses its meaning, social, gender and ethnic hierarchies are subverted, and Western civilisation crumbles. I suggest: embark.
On the End of Neoliberalism
By Mark Lievisse Adriaanse, journalist-in-residence 2022/23 and writing a book on the crisis of neoliberal democracies.  
The Rise and Fall of the Neoliberal Order – Gary Gerstle (Oxford University Press, 2022)
Is neoliberalism ending? In a book praised by Financial Times as an "instant classic", American historian Gary Gerstle argues so. Rise and Fall is indeed a monumental work of economic and political history: its intellectual acumen and ambition of analyzing really existing neoliberalism is unmatched. Gerstle focuses not merely on the intellectual roots of neoliberalism (something that Quinn Slobodian's Globalists excels in), but also shows how the neoliberal order emerged, ruled, and is now declining.
That claim is provocative – it is perhaps also disputable. It is clear that the relationship between state and capital has changed recently and so have elite ideas about markets, states, and globalization. But it also seems that states and capital are cozying up and are increasingly intertwined: they instrumentalize each other to serve the same economic interests. That perhaps wouldn't mark the 'fall' of neoliberalism, but rather the emergence of an even more radical form. Still, Gerstle's book helps making sense of this time, and it further fueled my thinking about political-economic orders.
As a bonus, two movie recommendations: She Said and Decision to Leave.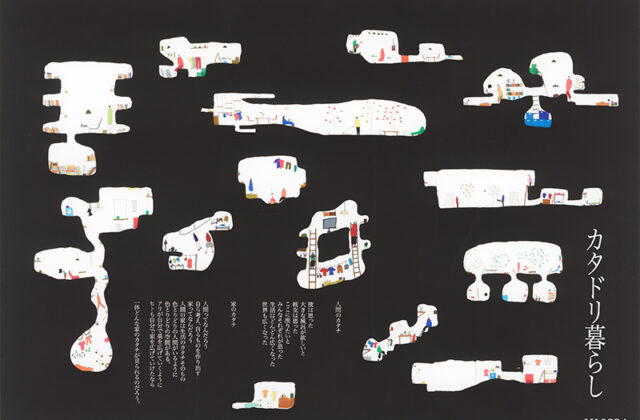 Iranian Roadmovie
By Bernike Pasveer, alumna and NIAS Head of Academic Affairs a.i. Assistant Professor of Technology & Society Studies at Maastricht University. 
My first best is Hit the Road​, a movie directed by Panah Panahi (the son of the imprisoned Jafah Panahi). It's a roadmovie of a very special kind as it follows a small family and a dog on their journey through Iranian landscapes on their way to bring the older brother to flee the country while keeping this a secret for the (spectacularly cast) younger brother, which forces the parents to an unbearable (but also funny, at times) lightness, and all this shot largely in the small space of the driving car.
My other best is In The Black Fantastic, an exposition in the Rotterdam Kunsthal (on until April 9, 2023!) of African artists whose spectacularly colourful and painful and hopeful and outrageous imaginations of Black histories and futures hit me forcefully because of what these works opened up way beyond the straightjackets of many contemporary conversations on what it takes (or means) to be, and where and when it matters and might come to matter to be Black, somehow – including what this specific musealization of the artworks 'did' with them.
Drawings on Paper
By Peter Safronov, safe haven fellow 2022/23. Researcher at the University of Amsterdam.
I can't keep myself from sharing the link to the oldest Japanese architectural design competition Nisshin Kogyo. It is the 49th competition this year. They accept only drawings on paper with minimum words. While delving into the archive of past competitions one would find a true galore of images attesting the power of pictorial reflection. Anyone is free to take part in the competition.  So why not giving yourself a go next year?
Writing is just another way of putting lines together, finally.