In April, NIAS opened its doors to two colleagues from Ukraine: Oksana Khomei and Elmaz Asanova. Below an introduction of Oksana Khomei, who researched Ukrainian politics in the context of EU-integration.
EU – Ukraine Relations
Oksana Khomei is a political scientist whose research focuses mostly on EU – Ukraine relations and civil society's role in policy- and decision-making in Ukraine. She defended her Ph.D. at the National Institute for Strategic Studies in Kyiv in October last year. Entitled the "Cooperation between civil society and state authorities on Ukraine's integration into the EU", it analysed the peculiarities of the interaction between civil society and state authorities in the context of European integration commitments, revealing its impact on national security policy priorities.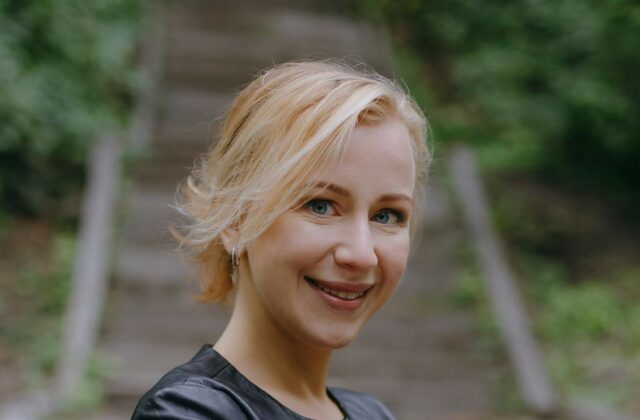 Future of Ukraine
"I believe that the voice of researchers from Ukraine should be heard in current times. Especially since Ukraine's European future is being decided upon. For me, a fellowship at NIAS is a great opportunity to present my research findings to both researchers and practitioners here, and raise important questions and discuss the future of Ukraine, civil society and European integration. After my five months at NIAS, I intend to return to Ukraine, equipped with new insights and connections."
On 22 June, Oksana Khomei will present her project during a lunch seminar. Other speakers include journalist Fleur de Weerd, Professor of Humanitarian Aid and Reconstruction Thea Hilhorst and fellow fellow Elmaz Asanova.