Composer, poet and researcher Micha Hamel will be the new Artist in Residence at the Netherlands Institute for Advanced Study in the Humanities and Social Sciences (NIAS). During his fellowship, Hamel will work on his 'Listening Atlas', a synthesis of his research on listening.
Can we train our ears and learn to listen better? And how can we use our music-listening skills to listen better to others? These are some of the questions that composer, poet and researcher Micha Hamel will seek answers to during his fellowship as Artist in Residence at NIAS from 1 February to 1 July 2022.
Hamel's challenge is to find plausible evidence that 'listening to music' has a favourable influence on 'societal listening'. 'If I were to claim that listening to music makes you a better person, that would mean that musicians are better people than non-musicians – and that simply isn't true. The importance of researching this is that listening involves a daily tangle of reflexes, intentions and considerations for every human being, stemming from their upbringing, behaviour and cultural context. It's not easy to be good at it.'
For the past three and a half years, Hamel has held a professorship at Codarts University for the Arts, where he explores classical music-listening cultures from a philosophical, empirical and artistic perspective. He has, for example, examined how gamification can make listening more beneficial for audiences and help to integrate classical music into society.
During his fellowship at NIAS, Hamel intends to collect data on societal listening by engaging in dialogue with scientists working in different disciplines. He will elaborate on his findings in a book that currently bears the working title Luisteratlas (Listening Atlas), to be published by Querido in 2022.
Biography
Micha Hamel (born in 1970) is a composer, poet and researcher. His concert music has been performed by virtually all the important Dutch orchestras and ensembles. He has also composed music for dance and theatre, for example for the Dutch National Ballet and theatre companies Het Nationale Toneel and Orkater. He has published five collections of original poetry, the fourth of which received the Jan Campert Prize for poetry. Hamel has worked with animation artist Demian Albers of Studio Apvis in Breda on 'poetic experiences', virtual reality installations that combine poetry and 3D visuals.
In 2008, the Dutch Touring Opera took his tragic operetta Snow White on a hugely successful tour of the Netherlands. In June of 2012, Hamel was appointed 'Composer in Focus' for the Holland Festival and composed two large-scale works for the occasion: a Requiem for our ideal of civilisation, and an interdisciplinary performance inspired by George Hendrik Breitner's painting Girl in a Red Kimono. Following his full-length melodrama A Pure Formality (Orkater, 2014), he achieved another milestone with his polystylistic opera Caruso a Cuba (Dutch National Opera, 2019).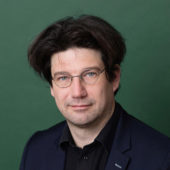 NIAS AND THE SOCIETY OF ARTS