The Colombian artist Ana María Gómez López will be NIAS' next artist-in-residence. Gómez López will focus on a nearly forgotten scientific practice: self-experimentation. The artist-in-residence fellowship is co-sponsored by the Society of Arts.
Inserting a begonia seed into her own tear duct, to see if it will germinate. Substituting blood flow through veins and arteries with syringes and disposable tubing, to find out whether it is possible to create a working artificial circulatory network. Try to see if she can bury a vital element from her body into an environment outside the body. These are the kind of experiments the artist Ana María Gómez López, carries out with the aim of testing the limits of her body and its relation to her natural surroundings.
"Experimenting on your own body has fallen by the wayside in science," says Gómez López. "With that, we have thrown away the baby with the bath water. Important discoveries would not have been made if scientists and doctors had not tried their ideas first on themselves. Moreover, at a time when the boundaries between biology and technology are becoming increasingly blurred, it is important to engage directly with so-called embodied research."
During her stay at NIAS, Gómez López will investigate self-experimentation as a site of connection between scientific/medical practices and artistic production. In addition, she will bring together scientists and artists from different disciplines in an open forum to come to a publication on self-experiments and embodied research.
Ana María Gómez López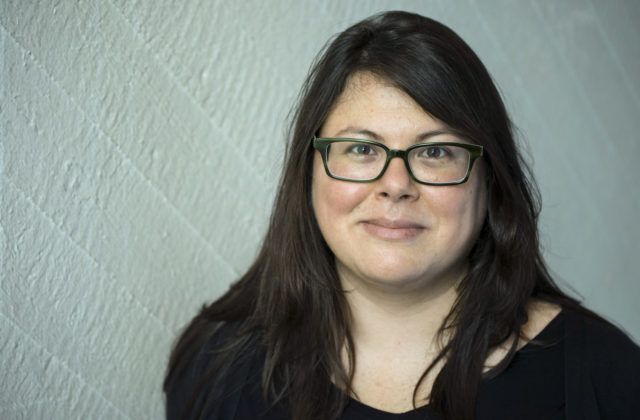 Ana María Gómez López (1981) is an artist and independent researcher. Her projects use botanical specimens, prosthetic implants, lens-based media, and recorded sound to explore the shifting boundaries between humans and their natural environment. Research into archival materials related to history of science is a key element to her artistic practice. Ana María's work has been exhibited recently at the Fonds d'art contemporain Genève, the Haus der Kulturen der Welt, the deCordova Sculpture Park, and the American University Museum.
She has held fellowships at the Rijksmuseum Boerhaave, the Max Planck Institute for History of Science, the Beinecke Rare Books and Manuscripts Library, and the Skowhegan School of Painting and Sculpture. Gómez López holds degrees in anthropology (from the University of Pennsylvania) and fine arts (from Yale University School of Art). She is currently a resident artist at the Rijksakademie van Beeldende Kunsten in Amsterdam. Her 5-month fellowship at NIAS will start in February 2019.
About