In 2021, NIAS celebrates its 50 Anniversary. The date is a landmark; it firmly establishes that for the past fifty years NIAS has been committed to promoting curiosity-driven research, facilitating inter-disciplinary science, and creating communities and networks of scholars where the pursuit of knowledge is central to the advancement of society.
Celebratory year
2021 will mark a celebratory year for NIAS, where we will host online public events, strengthen ties with our alumni, establish a biennial conference and publish a literary book and a magazine.
NIAS was set up in the seventies with the intention of creating a "scholars' paradise" in the Netherlands, in response to rising student numbers, greater administrative demands and the perceived lack of international and interdisciplinary cooperation. Though some circumstances have changed, the need for an institute that promotes curiosity-driven research in a slow-science environment is as urgent as 50 years ago.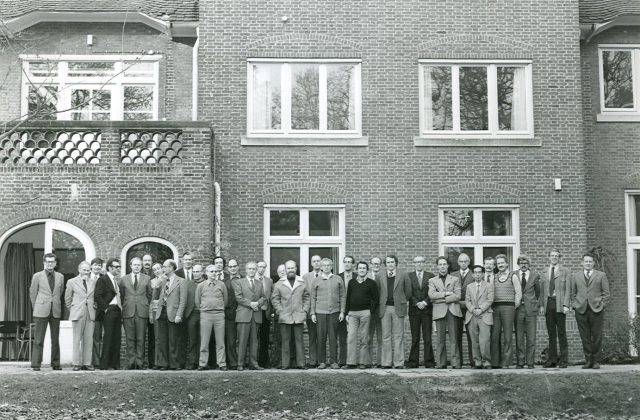 Belonging
The directorate has chosen the theme of Belonging for this anniversary year, as a connecting thread to show how, institutionally, NIAS belongs to the academic landscape in the Netherlands and abroad, and to celebrate how, more personally, people, scholars, networks and partners belong to the institute and each other. The international conference also has this theme of belonging and aims to collaboratively explore the yet unestablished field of Studies of Belonging.
In the rosy image brought about by the word belonging, there is also a tension present: who belongs and who does not? Where does research belong? The temporality and spatiality of belonging are continuously at play. There is so much more to this simple word, and during our 50th anniversary we will be exploring its nuances, establishing it as an academic field of study and celebrating our achievements.
Besides its regular activities – such as the monthly NIAS Talks and the Annual NIAS Lecture – NIAS presents five special activities in 2021 to celebrate its jubilee.
4 Feb: NIAS Talk on Belonging
In this NIAS Talk Jan Willem Duyvendak and Fenneke Wekker discuss the topic of Belonging as a field of academic study. Public talk @Spui25.
9-11 June: NIAS Conference
On the occasion of NIAS' 50th anniversary, the conference on Studies of Belonging aims to set the agenda for future interdisciplinary and international collaborations on this topic. During the 2.5 day working conference, we will learn and understand the concept of Belonging as it is used and expressed in arts and the social sciences.
Keynote speakers include Gloria Wekker, NIAS Alumna and Emeritus Professor Gender and Ethnicity, University of Utrecht; Amin Ghaziani, Professor of Sociology, University of British Columbia; and Nadim Rouhana, NIAS Alumnus and Professor of International Affairs and Conflict Studies, Tufts University.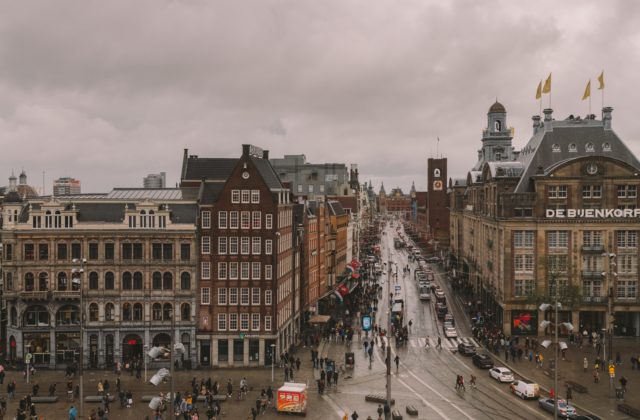 NIAS Magazine
In this fifty year retrospective, NIAS offers a lookback to share its history in full with those who make up its many parts. For its 50th anniversary, NIAS will trace a story of the institute as a whole, inviting alumni and the NIAS community to situate themselves in a context larger than their own research, their own work, and their own time at the Institute. This history aims to shape current and past Fellows' sense of what it means to have been a part of NIAS and offer inspiration for the Institute's future through a clearer sense of its past.
The online version of the Magazine will be launched during the NIAS Conference in June. The printed version will be presented during the Alumni Reunion in October.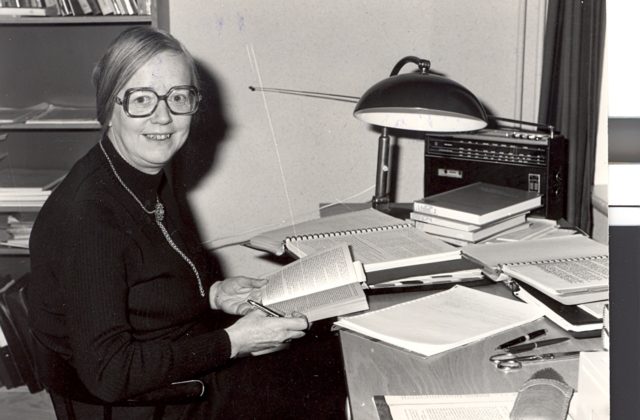 15 October: Alumni Reunion
In the course of its 50 years of existence, there have been over 2000 alumni worldwide who have belonged to NIAS in some way or another. For this event, we want to reach out to all, as well as to past and present partners, co-sponsors and members of staff. It is a festive, informal and social event, with people, memories, nostalgia and creativity taking centre stage.
The programme will include music, literature and personal reflections and memories from alumni, organized around the theme of belonging – and not belonging. But a large part of the programme will be reserved for the thing that makes NIAS the institute that it is: (re)connecting with others in riveting informal exchange.
The 50 Years Reunion will take place online, to enable participation from over the globe.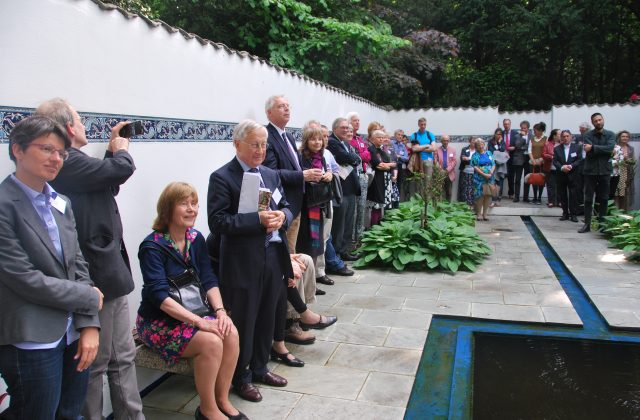 17 November: A Collection of Stories and Poems
As a gift to the Dutch reader, the NIAS is publishing a Dutch-language literary collection with stories and poetry written by Dutch and Flemish fiction writers who have enjoyed a residency at NIAS in recent decades. In its anniversary year, NIAS wants to draw attention to the importance of imagination when it comes to conducting groundbreaking research. It does this by inviting ten fiction authors and poets to make a literary contribution to thinking about and imagining the overarching anniversary theme of "Belonging".
This theme is steeped in internal contradictions, because in order to feel connected to others it is sometimes necessary to keep some at a distance. While the desire of many is to establish connections with others, it is virtually impossible for some to actually shape such an emotional or physical connection. Aspects such as love, affection, care, sexuality, attraction, trust, and feeling at home are in stark contrast to what is also inseparable from the theme of Belonging: rejection, exclusion, loneliness, isolation, inequality and being cut off.
As is customary at NIAS, the authors will be completely free in how they want to approach this theme in their text, what form they choose and what the focus of their contribution will be. The book will be presented on a book launch on 17 November.