NIAS has turned fifty and celebrates that on 15 October 2021, during an event where current fellows, alumni and staff will (re)connect with each other, and with the institute. With a keynote by writer David Mitchell.
50 Years
NIAS is more than an office, a desk, a stipend: it is a community of original and creative thinkers who push intellectual boundaries. Sometimes leading to friction, sometimes leading to life-lasting friendships, but always in an atmosphere of curious collegiality. It does so today, and it has done so for over half a century.
In September 2021, NIAS will have welcomed 50 year groups. An important moment, not only for the institute to reflect on its history and the role it envisions for the future, but also, or moreover, to honour the people and the networks that have made NIAS the unique place it is. During the 50 Years Reunion on 15 October 2021, NIAS and the NFA zoom in on the community connected to the institute, and celebrate its richness.
NIAStalgia
During this informal and social event, people and memories take centre stage.  The programme includes trips down memory lane and ample time to reunite and chat online with your fellow fellows.
Keynote speaker will be David Mitchell, writer-in-residence in 2005/06, who will read an episodic short story about belonging and not belonging called "BELONGINGS'.
Mitchell is the award-winning and bestselling author of The Thousand Autumns of Jacob de Zoet, Black Swan Green, Cloud Atlas, Number9Dream, Ghostwritten and The Bone Clocks. Twice shortlisted for the Man Booker Prize, Mitchell was named one of the 100 most influential people in the world by TIME magazine in 2007. With KA Yoshida, Mitchell co-translated from the Japanese the international bestselling memoir, The Reason I Jump. He lives in Ireland with his wife and two children.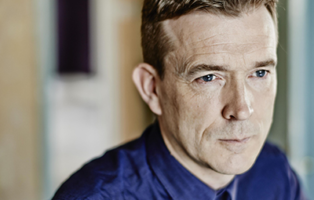 Programme
16.00 – 16.15    Welcome by Fenneke Wekker and Jan Willem Duyvendak
16.15 – 16.30    Writer and alumnus David Mitchell will read "Belongings,"an episodic short story about belonging and not belonging
16.30 – 16.45    Q&A with David Mitchell
16.45 – 16.55    Video messages by alumni
17.00 – 17.20    Break Out Session I in Year Groups – reconnect to your fellow fellows
17.20 – 17.35    Presentation of the NIAS anniversary booklet "NIAS: 50 Years of Academic Freedom" to Philip Spinhoven, Chair of the NFA
17.35 – 17.40    Closing
17.40 – 18.00    Break out Session II (optional)
Registration
This event will take place online, to enable participation from over the globe (and to make sure covid-19 will not be able to disrupt our plans to celebrate together). Registration is now open (see button in the upper left corner or here).