At the annual alumni event on 18 June, cultural historian Nadine Akkerman introduces her new book "Invisible Agents", which makes a compelling and groundbreaking contribution to the history of espionage.
Former NIAS Fellows will be revisiting NIAS on the annual NIAS Fellows Association Day on 18 June 2018. It includes the Uhlenbeck Lecture, named after NIAS' founder. The NFA Board and NIAS take great pleasure in announcing that Nadine Akkerman, Reader in Early Modern English Literature at Leiden University, and Fellow in 2015/16, will deliver the 35th Uhlenbeck Lecture, titled "Introducing Invisible Agents: Women and Espionage in Seventeenth-Century Britain."
Uhlenbeck Lecture
Nadine Akkerman introduces her new book Invisible Agents, which she completed during a one-year NIAS fellowship. With the very few seventeenth-century women spies identified relegated to the footnotes of history, the modern reader would conclude that women had no place in the world of early modern espionage, that very masculine den of iniquity. Yet if even the espionage carried out by Susan Hyde, sister of Edward Hyde, Earl of Clarendon, during the turbulent decades of civil strife in Britain can escape the historiographer's gaze, then how many more like her lurk in the archives? The very first study to analyse the role of early modern women spies, Invisible Agents makes a compelling and groundbreaking contribution to the history of espionage, demonstrating that the allegedly-male world of the spy was more than merely infiltrated by women. Both royalists and parliamentarians employed women spies, or she-intelligencers. A series of detailed case studies shows how women – from playwright to postmistress, from lady-in-waiting to laundry woman – acted as spies, sourcing and passing on confidential information on account of political and religious convictions or to obtain money or power. Their struggle to construct credibility then is mirrored in their invisibility now. The author has immersed herself in archives, libraries, and private collections, transcribing hundreds of letters, breaking cipher codes and their keys, studying invisible inks, and interpreting riddles. In short, by acting as a modern-day Spymistress and unearthing plots and conspiracies, she has uncovered stories that have long remained hidden. Invisible Agents challenges or dismantles received wisdom – such as the stories of Aphra Behn, and Elizabeth Murray of the Sealed Knot – replacing them with even more gripping narratives.
Dr Nadine Akkerman is a Reader in early modern English Literature at Leiden University. She has published extensively on women's history, diplomacy, and masques, and curated several exhibitions. She is the editor of The Correspondence of Elizabeth Stuart, Queen of Bohemia (OUP, 3 volumes, of which the first appeared in 2011), for which her prize-winning Ph.D. (2008) serves as the groundwork. In 2017, the World Cultural Council recognised the transformative effect of her work in the form of a Special Recognition Award, and The Young Academy of the Royal Netherlands Academy of Arts and Sciences elected her as one of her new members. Her monograph Invisible Agents: Women and Espionage in Seventeenth-Century Britain will be published in the summer of 2018 (OUP). She is now writing a biography of Elizabeth Stuart (again for OUP).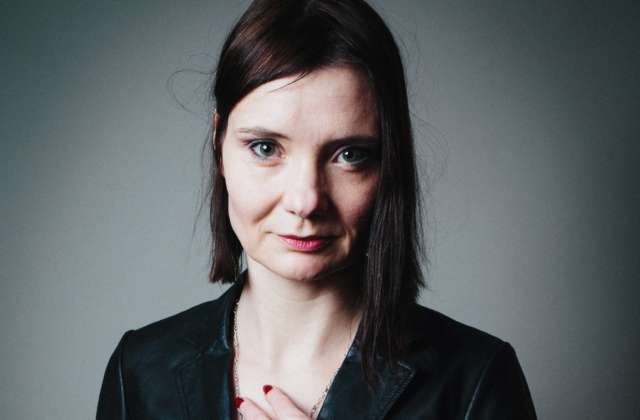 Programme
Programme
Conference Room, Korte Spinhuissteeg 3
13.30 – 14.00 Refreshments
14.00 – 15.30 General Meeting of the NFA
15.30 – 16.00 Tea and Coffee
16.00 – 17.00 Uhlenbeck Lecture by Nadine Akkerman
Fellows' House, Kloveniersburgwal 23
17.00 Drinks and Dinner
Registration
NFA members can register for this event before 6 June 2018. Please click the "please register" button on the top left of this page.
The General Meeting
Agenda
Opening
Minutes of the last General Meeting in 2016
Report on the Golestan Foundation
Update on Persian Rose Garden (by KNAW)
This year at NIAS. Report by the Director. Including NIAS community online.
Election of the NFA Board
Financial Report. Report of the Auditing Committee
Appointment of a New Auditing Committee
Ideas for the future, and change of NFA statutes and bylaws
Other business
Closing
Read the minutes, financial reports and statutes here:  Documents related to the NFA Meeting 18 June 2018 incl current statutes
About the NFA
The NIAS Fellows Association, NFA, is the alumni organisation of NIAS. It aims to promote "the optimum functioning of NIAS for the benefit of past, present, and future Fellows at NIAS, and the bonds between all those who have been associated with NIAS". The association was founded in 1977.